Injury Rehabilitation
Work, Sports, Auto and all Injuries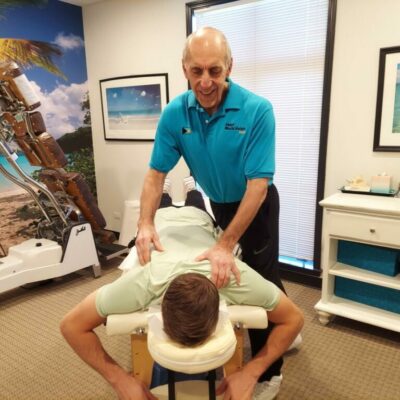 At Oak Brook Chiropractic Center we offer injury rehabilitation and treatment plans to help our patients recover from work, auto or personal injuries. Treating patients of all ages with a variety of conditions, we believe in the use of physical therapy, soft tissue techniques, and gentle, calculated manipulation.  We also ask our patients to take a proactive role in their health by stressing exercise and proper nutrition.  With this combination, we have achieved great success.
CONDITIONS TREATED
We treat and rehabilitate pain and injuries in the lower back, neck, shoulders, knees, elbows, feet and more. Our background in sports medicine has attracted and then resolved the majority of these types of problems.
ON SITE FITNESS CENTER
A full gym and rehab center allows us to expand our abilities to train and teach people about fitness.  A personal and individualized program can be written and taught right at our facility.  This enables the participant to be supervised and has our staff available to answer any questions you may have.  Coupled with nutritional advice, this is a holistic approach to good health and is what we aim to achieve.
TRAINING & REHAB SUPPLIES
For your convenience, we stock the latest in orthopedic braces and taping supplies in case your condition requires them.
IMAGING / DIAGNOSTICS / REFERRALS
When an MRI or X-ray is needed, we have established working relationships with imaging facilities that set you up quickly, and then have medical radiologists read your results.  They promptly forward us the results and we reread them.  Further, should your case require a referral, we have built a credible and extensive network of health professionals, over our 39 years in practice.