Our Office
Conveniently Located in Oak Brook
Welcome to our practice.  Jodie has been my Office Manager for over 20 years and Lisa has worked the reception desk for over 10 years.  Together they are extremely helpful and caring and with their extensive experience can answer any question that you might have. 
Jodie, Our Office Manager
Jodie is our office manager who has many years of working with the insurance industry, handles the business side of the practice. We are on many of the provider panels and will work with you in obtaining the knowledge you need to satisfy your claims. 
Dr. Phil Claussen
Having been in athletics all my life, I help my patients, professional athletes, and Olympians train, rehab and perform to their potential.  As an inductee into the National Fitness Hall of Fame, I believe in keeping up a healthy lifestyle.  This motivates me to stay up on the latest information on health and nutrition, which improves my ability to provide excellent health care.  Raised in New Jersey, I completed my university at Gettysburg College in Pennsylvania graduating in 1978. After attending and earning my degree from the National College of Chiropractic, I was proud to open my private practice, Oak Brook Chiropractic, in 1983. We have been in the same location in Oak Brook, expanding three times throughout the years.  Read more about Dr. Claussen
Scheduling Appointments (Same Day Availability)
We believe it is important to have available appointments and to see you on time.  Further, we always try to see a patient in our office on the same day they call.  We offer evening hours, Saturday appointments and everything in between.  Scheduling an appointment is simply done by calling our office.  If, for any reason, you cannot keep a scheduled appointment or will be delayed, please call us as soon as possible. Charges may be incurred for appointments canceled less than 24 hours before a scheduled appointment time.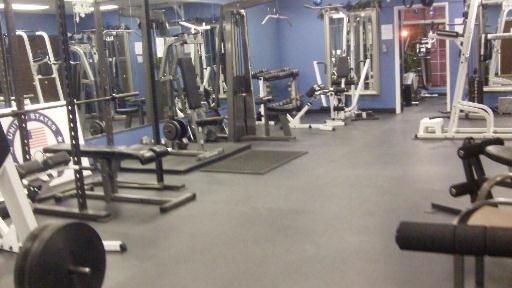 On-Site Fitness Facility
Our full on-site gym is complete with machines, weights and cardiovascular equipment to meet your total fitness needs. Rehabilitation is an important part of the overall cure. Our patients are provided individual instruction on how to perform their exercises properly. Personal training may be set up and accomplished at our facility.  
Practice Dedication
Oak Brook Chiropractic is dedicated to my mother and father, Gloria and Hal, who helped us from the beginning to make the office a success.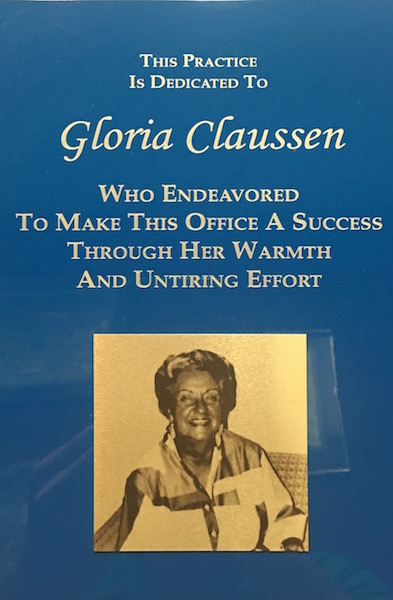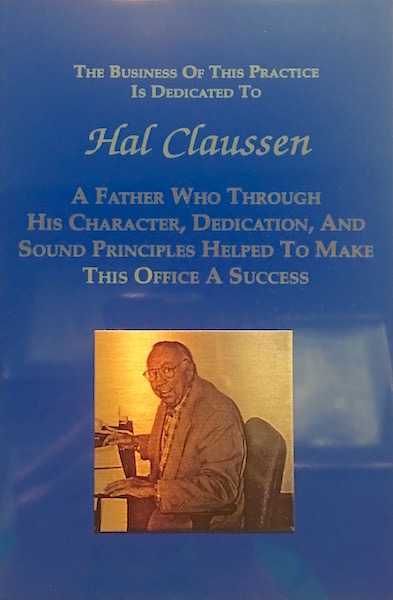 Now Accepting New Patients
Oak Brook Chiropractic is welcoming new patients.  Setup your new patient exam today. Please arrive 15 minutes early to fill out any necessary patient forms.  We look forward to welcoming you!
Call Today (630) 990-7246