Personal Training & Nutrition
Make Your Health a Priority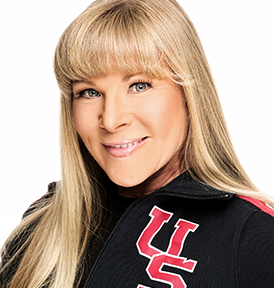 PERSONAL TRAINING
We offer personal training to help our patients get back to health and reach their fitness goals.  Personal training sessions can be scheduled and accomplished at our facility.  Here, with Dr. Claussen's guidance, we will develop a program safely designed for your current health and future fitness goals.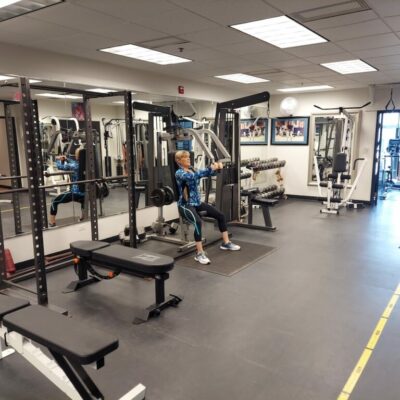 ON-SITE GYM
Our full gym on-site is complete with machines, weights, and cardiovascular equipment.  Injury rehabilitation is an important part of the overall cure for many of our patients.  So when you train in our facility, you will be individually instructed on how to properly and safely perform your recommended exercises.
Our on-site fitness center has all the equipment you need to rehab and train under our supervision.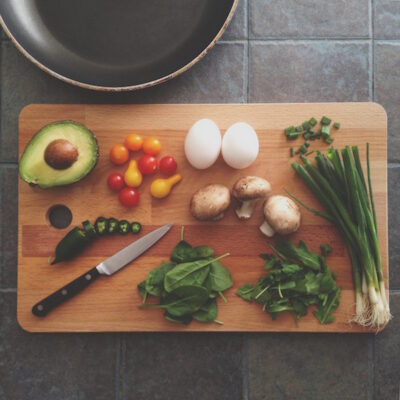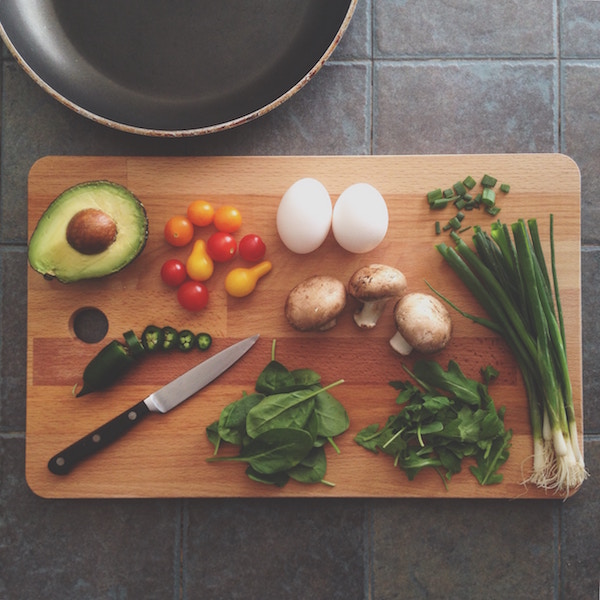 NUTRITION
Your nutrition is so important to your overall health and fitness.  We can thoughtfully prepare nutrition plans to complement your lifestyle, health, and fitness goals.  On-site, we carry a wide variety of nutritional products and sports supplements to aid in your recovery and performance.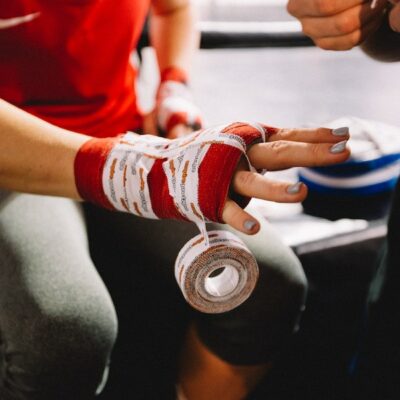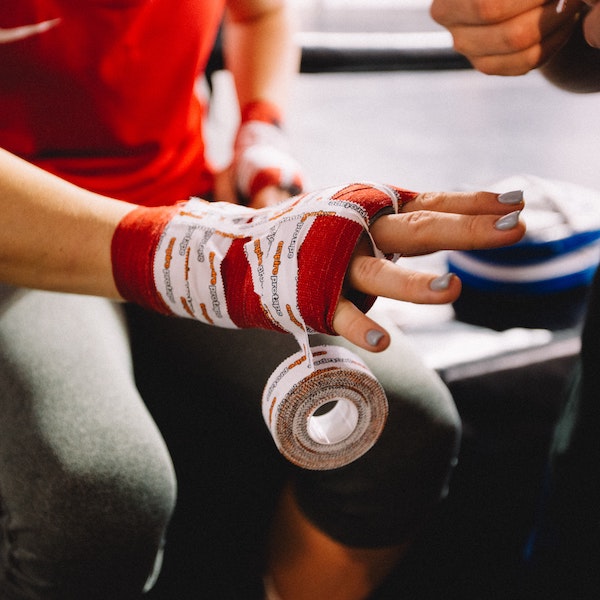 Training & Rehab Supplies
Do you need some tape, water, or some other piece of training equipment?  Ask us.  For your convenience, we have stocked the latest in orthopedic braces and taping supplies in case your condition requires them.  
Why Train Alone When You Can Train With Us?  Ask How!
Now Accepting New Patients
Oak Brook Chiropractic is welcoming new patients.  Setup your new patient exam today. Please arrive 15 minutes early to fill out any necessary patient forms.  We look forward to welcoming you!
Call Today (630) 990-7246